Contours
White cotton yarn and 10 lb fishing line, 2014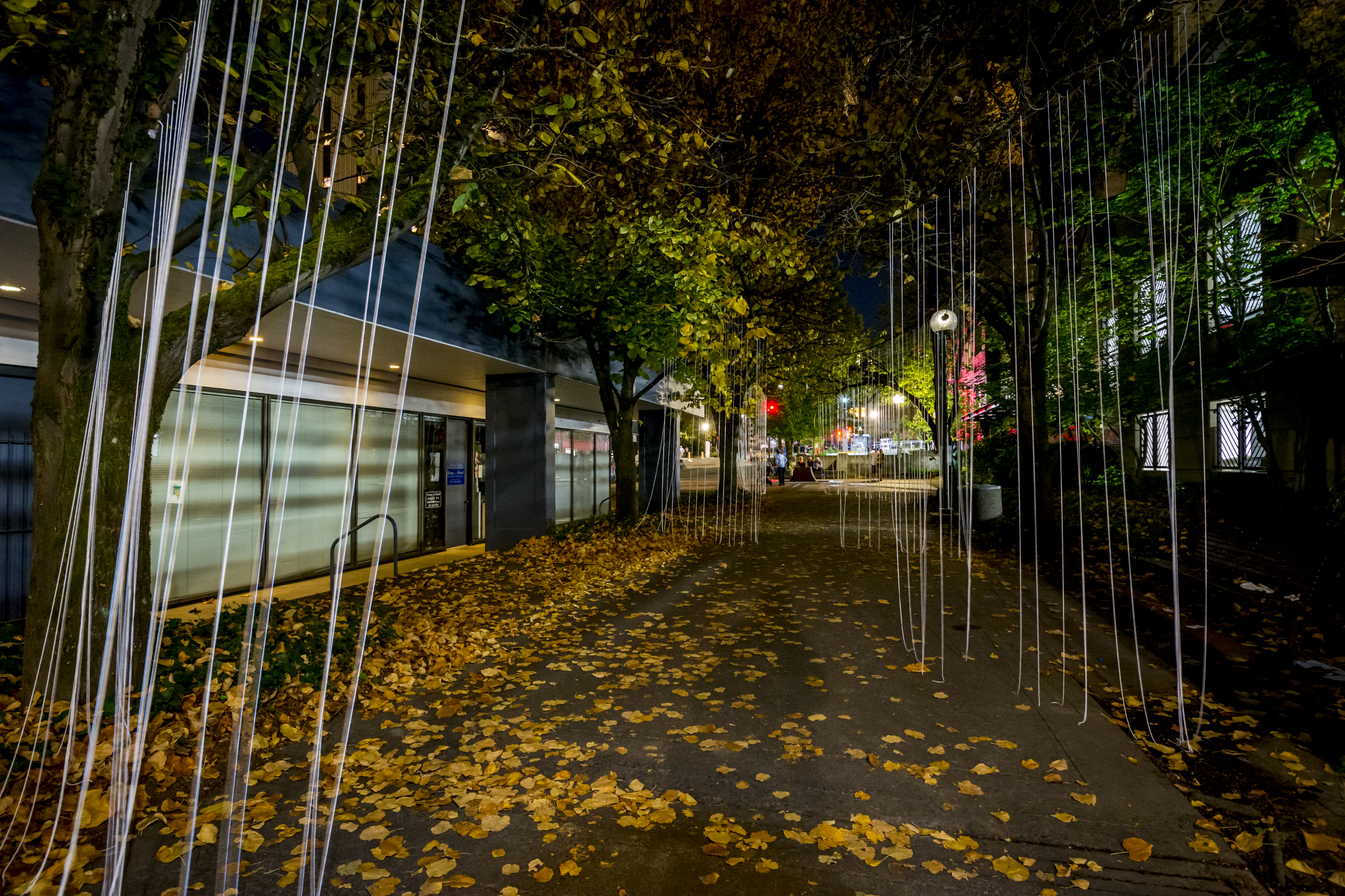 During the 2014 edition of Design Week Portland, the Society of Experiential Design's Portland Chapter hosted the event Revolution in the Landscape: Re-Experience Halprin's Fountains. Centered around a series of fountains and parks designed by architect Lawrence Halprin, known as the Portland Open Space Sequence, the exhibition celebrated Halprin's intention to reimagine the connection between urban and natural space.
The installation, Contours, was placed along the southernmost walkway of the Portland Open Space Sequence, connecting the Source and Lovejoy Fountains respectively. The goal was to highlight the relationship between the walkway itself and the trees which run along its sides. To do this, a series of string "walls" were hung along a single branch from each of twelve trees, and from the branches to the ground. These walls created a faux barrier, causing people passing through to pause and take notice of the branches above them. Thus the strings caused a change in people's interaction with the space, diverting attention from the usual straight path of the walkway, to the organic forms that surround it.
Recipient of the Merit Award in Public Installation by the Society for Experiential Graphic Design (SEGD) Global Design Awards
Recipient of the Merit Award in the Research and Communication Category by the American Society of Landscape Architects, Oregon Chapter.
Photography courtesy of Bruce Forster: bruceforsterphotography.com